Explanation of Our Book Rating System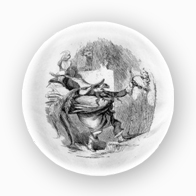 Every book has it's own web page with scans of the cover, spine, title page and example illustrations or plates. Many of the scans are linked to larger scans so you can get a true feeling for the look of the book. Our pages include a synopsis of the contents and a full disclosure of condition. We have a 100% money back guarantee if any book does not meet or exceed our description. (see our policies page for additional information)

The rating chart is a simplified method to evaluate a books condition. Probably the best avenue to follow, when deciding to buy one of our books based on its condition, is to read the description and review each illustration carefully before making a buying decision. We try to list any obvious problems, defects and signs of wear, and utilize the rating chart simply as our impression of the overall condition.
| | | | | | |
| --- | --- | --- | --- | --- | --- |
| Poor | Fair | Good | Very Good | Near Fine | Fine |
| | | | | | |
When reading book descriptions one should pay attention to the listed details of condition and to regard an overall condition term such as "good", "very good". or "fine" as the general impression of the bookseller, which may or may not coincide with your impression of the same volume. Often you will find the volume to be in better condition than you expected as we try to clarify every fault we notice. We ;want you to be pleased with the book(s) you purchase and hope that you remain a customer and for that reason offer a full refund if you are not happy with the condition.
Fine - To qualify as a fine copy the book should be free from obvious faults. That is not to say absolutely perfect. It can show minor signs of age and ownership. The book will be clean, tightly bound and square.
This grading carries a little age related room, allowing for some loss of freshness and common sense in relation to the books age and this should be kept in mind. 19th century or earlier books show slightly more signs of usage than newer books but are still a well cared for, fresh looking book : very minor rubbing; very minor fading of cloth or color of boards, but no cracked hinges ; possibly a few specks of foxing; no missing endpaper, half-title or spine labels. There will never be any library markings (public or institutional), however there may be a bookplate from a previous owner and this will always be included in the description.
Near Fine - Denotes a copy that does not quite meet the exacting standards of Fine, but will still be a very nice collectable copy. Copies with inscriptions on the FFEP's will be included in this classification. Possible small chips on the spine or cover edges. Foxing, when present, will be heavier. Corners may be slightly bumped.
Very Good - Covers a condition that you would expect to find in most used books. That is to say, books have been clearly read and handled, there will possibly be small tears and wear, inscription stamps (as opposed to hand written inscriptions), slightly more chipping to the spine (up to 1/4), etc. Despite displaying some of these faults the book still qualifies as a collectable copy.
Books below a Very Good rating should be considered for reading and research only. Though their quality falls short of most collectable book conditions, the information within them remains valuable to the reader.
Good - Though not in need of a replacement binding, good rating includes books with binding problems; loose, shaken, cracked, etc... Pages are not all tattered and torn, but could have moderate to heavy damp stain, basically still intact but worn. A hinge can be cracked (but should not be in need of recasing), there can be heavy foxing in earlier books, a good copy should be a book that has seen average/considerable use and is added to your collection because you care more about the content of the book than the condition or you hope someday to upgrade to a better copy.
Fair - A worn book that has complete text pages (including those with maps or plates) but may lack endpapers, half-title, etc. (which will be noted). Binding will usually be worn but attached. Signatures however could be separated from the binding. This is a book with much use and wear and multiple problems and/or defects. A fair copy may exhibit moderate to heavy dampstain, excessive stain or foxing in the text, a very tattered cloth or very scuffed and rubbed leather binding with additional problems such as underlining in the text, lacking endpapers, both hinges cracked, heavy dogearring of page corners in general only a step above a poor copy obtained more for content than condition.
Poor - A book that is sufficiently worn, to the point that its only merit is as a Reading Copy though it will have the complete text, which must be legible. Any missing maps or plates will be noted. This copy may be soiled, scuffed, stained or spotted and could have loose joints, hinges, pages, etc. Here is where books missing their spine might be listed as well as other major defects. People more often obtain these types of books for the separate illustrations or maps then the contents of the text.
Within the individual ratings we have classified additional levels, under common book description practices these would be read as Fine - ; Fine -- ; Fine + ; Fine ++